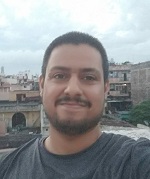 Hello everyone.Myself JIVESH Sharma. Iam in the final year of b.ed (2018-20). I have taken admission from HALCYON EDUCATION .And experience is very smooth . Institute provide proper information regulary . And manage all the things like practicles and study material
Jivesh Sharma
Student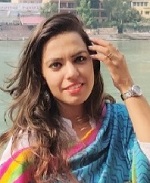 Hello sir :)
I just wanted to say thank you¸ You and your team were always there to take all our doubts. The counseling session was very interactive and informative. All our queries were resolved on time :)Thanks to your timely gentle reminders about each and everything which actually saved us from paying the fine. Delivery of books and files were always on time. The files in first year were not good so if you could just look into that area and ensure us that the second year files would be good. We also had some issues with the college authorities regarding the practical marks....but thank you Karan sir for supporting your students and for standing up for them. :)
Shivangi Talreja
Student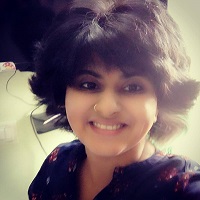 Hi .. i opted for karan sir n team for b.ed course. They helped me slot during the process. They counselled me well enough. I didn't face any difficulty in admission process. They also provide information on time and helped me in resolving problem. I didn't face any problem at all during this course and i am grateful to Karan sir n team .. they were alwats there to guide during exams time. They provide excellent service.
Shraddha Saxena
Student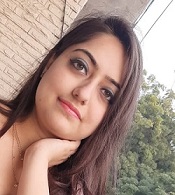 Hi I'm sakshi I took my b.ed admission from this institute. I was really overwhelmed with their counseling procedure. They were extremely helpful and generous. They regularly provided us all the important information which helped me . Thankyou for being so helpful.
Sakshi bhola
Student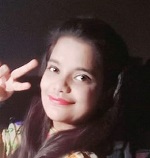 I'm happy with the services..... Ur the best person... ND give some b. Ed related points... On time... Thanks so much sir...
Priyanka Tiwari
Student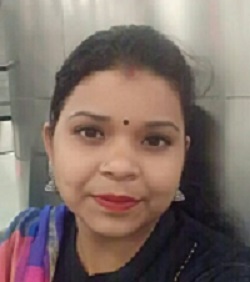 Paid 69000, meri counseling sath achchi rhi thi registration k time pr.
Mene koi problem face ni ki admission k time pr

Ys institute provide me all information on time.
Sir mujhe ni pta ki admission college se direct better h ya aapke k threw but sir mera pesa bahut lg gya.
Over all services from your side good⭐⭐⭐⭐ Stars out of 5 :)
Pooja Rani
Student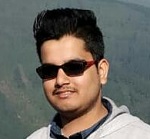 1. Counselling session was good2. No problem faced during admission process from ur sideBut after issues were created from college side.3. All the information was regularly provided 4. Yes, it's better to take admission with u instead of college directly 5. I saved money by taking admission through u6. All the services were good during these 2yrsOverall Score 9/10
Chetan Verma
Student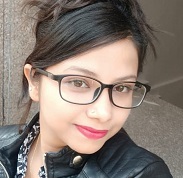 From The time of admission and till now i didn't face any problem yet because you solve problems by yourself :)
Overall service is 100 % excellent
Anjali Singh
Student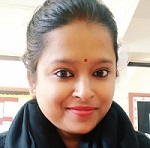 Hello,
This is Reena . I have taken admission in M. Ed through this institute. Yes I can say Counselling during admission was good and easy to understand the whole process of this course. During admission there was no difficulty Infact you are there for all submission of Documents and also you provided each and every information related to exam, files, books etc that is really helpful. Yes if anybody who wants to study while Doing job can take admission from this institute. Now when comes to fees so I think it is almost same but here we are not going to miss any information related to our college and course because Karan Sir always there to update us. So I can say its good to take admission through your institute.
Thankyou ☺
Reena
Student
Hi ,
Counseling was good enough knowledgeable and everything was well explained. Documentation process was good though bt I have faced some confusion from my end.. All the information regarding openings exam dates classes notes all were brilliantly done. I would really recommend everyone not to take admission from colleges rather dn this cz I have realised that things are proactive here, more feasible well explained.. Hence, services provided by (karan Sir) was good though, as he cleared my doubts and satisfied me that taking admission through him is really a good choice to make. One of my experience I would like to share was i was stuck in my practical where teacher did not took any viva n put C(-) in front if me by saying you guys are not coming to college regularly etc etc and I informed karan Sir about the same and he assured that nothing will happen bad and dn again for practicals I scored well.. Thanks for the prompt response always sir..
Warm regards
Pallavi bhagi
Pallavi Bhagi
Student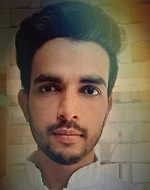 Counselling was very clear..All things were explained in perfect manner.No hidden things..I didn't face any problem during admission. I just submitted all my documents and admission done.. i did nothing.. Ofcourse information provided on time. I think it is better to take admission through your service because we don't need do bother about many Processes. All were done by your side.
Yes I saved money.
Will give 9 out of 10
Shoaib
Student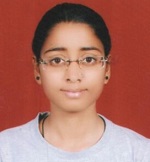 Hello
Paid Rs 71000 for 2 year fee. My Counseling was as per the guidelines. The process of admission was ok, there were some miscommiunications which can be considered forward for improvements. All informations were provided on time. Over all services were Ok. Faced no issues during the course
Shweta
Student

My counseling was gud enough ..sir explain me each and everythng in detail..i was facing a little bit of problem during my counseling as i hav to pay extra amount but not in documentation process as i always had a helping hnd of sir.. Yes sir provide me all the information on time to time...yes must take admission and recommend my friends to take admission with this institution instead of taking dirctly frm college. You pay the fee but the thing is mental pressure is so low bcz of only karan sir.Thanku
Swati Pal
Student