What is the Master of Education Programme?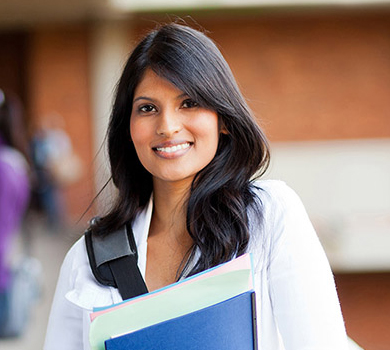 M. Ed course is done after completion of the B.Ed program to give a boost in your career to become a teacher at a higher level.
The Masters of Education course is a two-year program which you pursue in subjects which you have chosen in B. Ed course, and it adds a specialization to your degree. This course is mandatory if you want to teach at a college or a University.
Many of the universities also offer this course just for one year, and you can pursue it from college as a regular course.
This program is run under the charge of the regulatory body of National Council of Higher Education, and this course deals in studying with new methods of teaching and educational research.
---
Course Overview
M. Ed is a full-time 2-Year program that has a total of four semesters in all the M.Ed colleges.
The M. Ed course is known for providing you with advanced as well as technical methods of teaching. The course will give you actual teaching experience as you can teach students in the classroom itself under the guidance of an experienced teacher.
---
Entrance Exam
The admission process and selection criteria for M. Ed varies from different University and colleges, and they will give admission only if you get the merit determined by various institutes and colleges.
However, candidates who are enrolled through EdukaP can get DIRECT ADMISSION IN M. Ed and will not have to give any entrance exam.
---
Fee Structure
The fee structure for the Master's degree of education differs from college to college and institute to institute. It will depend basically from M. Ed college; you are taking the degree.
Moreover, after completion of your B. Ed course, you can start your job at a school, and if you want it to be a highly paid job, then you can do M. Ed to build a strong career.
---
Salary
The average starting salary package of M. Ed graduates ranges from INR 3.6 to 7.2 Lacs. However, this salary package can increase according to your experience.
---
M. Ed Admission Eligibility Criteria-
To get yourself qualify for M.Ed, you need to fulfil the available eligibility criteria.

The candidate should have a B. Ed degree from a recognized college or University with the minimum aggregate marks of 50% depending on the policies designed by different Universities and an institution.

The post-graduate degree holder individuals can also apply for the Master's degree program.
---
Why M.Ed?
After B. Ed you should do M. Ed if you want to be a teacher in a College or University, a Soft Skill Trainer, Career Counsellor, School Principal, Instructional Administrator and Curriculum Developer.
While pursuing the M.Ed course, you will get knowledge about different pedagogy of learning techniques helping in developing the right skill to become an expert educator. This curriculum will mostly concentrate on more practical work.
---
Who should go for M.Ed?
If you want to teach the students of 11th and 12th students as a PGT teacher, then you should go for the M. Ed course.

The candidate who wants a good promotion in their teaching profession can take the degree in M. Ed.

You can also take the M. Ed course if you want a good hike on your salary.