Take a first step towards becoming a teacher and lawyer by Consulting top B.Ed and LLB Admissions Consultant- EdukaP.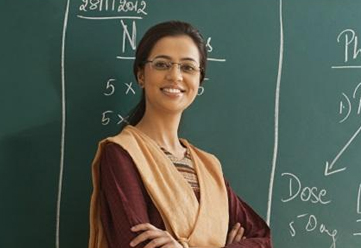 Halcyon Education is now EdukaP. We EdukaP act as a bridge between students and the college, as we connect these two in a bond that starts from the counseling to get your desired job itself. The courses for which we offer help include Bachelor of Education (B. Ed), Master of Education (M. Ed), Diploma in Education (D. Ed) and Junior Basic Training (JBT) and Legum Baccalaureus or Bachelor of Law (LLB). EdukaP has 8 years of experience in this field and has helped almost 1500+ students achieve their goals. So you can call us pioneer in B.Ed Institutes or B.Ed Admission Consultants or B.Ed Admissions. We do provide B.Ed Entrance Exam Preparation for Delhi University and IP University. We are even well known for LLB Admission Consultants or LLB Admissions.
Direct Admission in MDU Maharishi Dayanand University, Kurukshetra University, CRSU Chaudhary Ranbir Singh University etc.
---
Join EdukaP and make your dream come true.
B.Ed Admissions Consultant and LLB Admission Consultants is where aspirants who wish to become a teacher or a lawyer are welcomed, and our team of experts help them in making it come true. We help these aspirants by counseling them where we understand their problem regarding their career, and then the Counsellor here deliver them the best career advice. We even clarify all the doubts that a student may have regarding their LLB or B.Ed College, admission procedure, fees and study material they will get from the college. After completion of their course, we also help students build their career by giving job counselling.
Our B.Ed Institute aims to provide the best teachers in society so that our children's future is safe. If the teachers are well educated and creative, only their students can conquer anything in this fast-growing world. A teacher should know how to deal with the students and make them grasp the topic so that their basics are clear. That's where our B.Ed Institute comes into action; we nurture aspirants in such a way that they become great teacher. With B.Ed Admissions – EdukaP, paying the fees also become simpler as it can be done in six to seven comfortable instalments.
The mission of our LLB Institute is to provide good lawyers to society so that people get justice. A lawyer can help people know their rights and sense of security to know someone got their back. Our LLB institute will nurture students to become good lawyer and help protect people's rights. With EdukaP, LLB Admissions got easy as you can pay the fees in instalments so that it doesn't create a dent in your pocket.
---
Why EdukaP?
Organization - The team of EdukaP is committed to their student's welfare. All the consultants are friendly and are experts in their assigned field.

8-year Experience - We are proud to say that we have completed successfully eight years in this business.

Excellent Team - Trusted Consultant who can offer you step-by-step guidance while choosing the course and throughout the course too.

Placement - Excellent track record of offering career options to our students after the completion of the course.

Dedicated Office Staff - EdukaP will provide you with a staff with a single point of contact responsible for handling all your queries and doubts throughout your course.