Preparation for Government Jobs
We are soon starting online and offline classes for preparation of various Government Jobs. Online classes are available Free on our Youtube Channel and Facebook Page to help out students who are not able to reach or afford.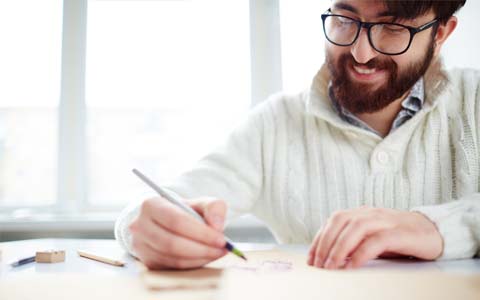 What is a Bachelor of Law?
The Bachelor of Law is a three or five year course offered by many renowned colleges and institutes to willing and worthy aspirants. Any candidates who have completed 12th and graduation can pursue LLB. After 12th, B.A. LLB is a five-year programme, whereas, after graduation, a three-year LLB programme is mandatory for all the candidates.
The LLB course is monitored and regulated by the Bar Council of India for all the law colleges and institutes of the country. When you apply for this programme, you are offered various fields like Labour law, family law, criminal law, legal writing, constitutional law, etc.
The LLB course curriculum is structured and divided into various semesters like many other degree programmes of the country. Moreover, when the enrolled candidates complete and qualify all the semester, they are rewarded with LLB.
The students of the law colleges of India need to take part in all classroom learning, Moot courts, internship, and tutorial works. This helps them get broad knowledge and understanding of all the constitutional laws, its section, various case of different field studies, and the history of different cases to carry forward.
---
LLB Course Overview
Moreover, the syllabus taught in LLB courses may vary for a different college. However, the organic overview topics remain the same and are listed below: The course includes Labour Law, Family Law, Women Law, Criminology, Constitutional Law, International Economics Law, Professional Ethics, Law of Tort and Consumer Protection Act, Contractual Law. Candidates will also study Law of Evidence, Jurisprudence, Environmental Law, Comparative Law, Arbitration and Conciliation and Alternative, Property Law and Transfer of Property Act, Law of Insurance, Human Rights and International Law, Intellectual Property Law. Even Civil Procedure Code, Interpretation of Status, Training in Moot court, Legal Writing, Administrative Law, Code of Criminal Procedure, Land Laws (ceiling and other), Law of Taxation, Company Law, Investment and Securities Law, Banking Law and Negotiable Instrument Act, the Cooperative law are included in course.
---
Salary
As legal counsel or legal advisors, LLB graduates can earn INR 3 to 20 Lacs per annum depending upon their Experience. After gaining experience, the salary may increase. However, a sub judge can expect a salary of more than INR 3 Lac with other benefits.
---
Who should go for LLB?
The aspirants who are hard-working through with their subject and are ready to work for long hours should choose law as a career, as its demanding field of work.
You must also possess skillsets like Confidence, fluency and clarity in speech with great presentation skill and mental and physical stamina to work with integrity

They should be intelligent, persuasive, convincing, assimilate, analyze facts, and do thorough research.
---
LLB Entrance Exam
To secure admission in the LLB course, the candidates can either go for National level law entrance exams or the entrance exam conducted by different Law Universities and Colleges in India. All Universities conduct entrance exam, and later, through counselling, you can get admission. Moreover, the students enrolled through EdukaP can get you through entrance examination to get ADMISSION IN LLB.
---
LLB Fee Structure
The fee structure for a five or three year Bachelor of law programme largely depends upon the college you are opting for, whether it's Government Law College or any other popular Private Law Colleges. However, the fees of LLB in EdukaP is INR 30000 to INR 40000 per year.
---
LLB Admission Eligibility Criteria
Like many other postgraduate programmes offered in the country, you need to meet specific eligibility criteria to get admission. Here are the two essential criteria to be fulfilled to pursue LLB:
A 12th or graduation degree with an overall aggregate marks not below 50%.

The candidate must also meet the minimum percentage requirements to get admission to the LLB course. However, the percentage can be different for a different college.
Here are the links of our different pages :
Our Facebook Page :
https://www.facebook.com/B.edAdmissions001
Our Instagram Page :
https://www.instagram.com/b.edadmissions001
Our Youtube Channel :
https://www.youtube.com/channel/UC1QMtmFJB5mSM6BiMNpF5qg/
Live online classes will be start soon at a very Low fee which will be affordable for all students of all sections in our society. Our target is to reach and help out students who are not able to afford expensive classes in various Institutes. Cost of classes will surely be less then half of the what big institutions charges. Making it accessible and affordable will be our moto.
We will prepare students who aim to have a Government Job covering different fields including Railways, Banks, RPF and all other Central and State Government Jobs
For More info you may write to us.